Huge manicured lawn, beautiful landscaping, the white picket fence. Gargantuan glass windows and the beautiful skyline view with the sun slowly setting behind the tallest building in New York city. These little bits are what first attracted me to real estate when I was younger. Can't you just imagine how amazing it would feel to be surrounded by gorgeous homes and immaculate buildings each and every day? It's just something about the idea of networking with other professionals and helping someone find their dream home/office that made me all tingly inside.
– Many of us also know that real estate is a tool that has created more millionaires and built more wealth in the United States alone than any other asset. –
Let's be honest most people are often attracted to the image of real estate agents because face it, we've all watched HGTV (Home & Garden Television) and have seen some wildly successful real estate professionals. Tons of clients, touring multitudes of beautifully crafted homes. They're moving into dream cities like LA, NY, Houston, Capri, Barcelona. It's all so exciting. Many of us also know that real estate is a tool that has created more millionaires and built more wealth in the United States alone than any other asset. So why wouldn't you want to get involved in some capacity, right?
Not to mention the income potential can be rewarding. There are many residential agents that can make anywhere from $30,000 starting out. But depending on the market and the determination of the individual, over time agents can make upwards of $100,000 and beyond. The choice is ultimately yours. It all boils down to how much time, effort and resources you put into building a business that scales. That's the beauty of RE sales, income potential is uncapped and the world is your oyster!
First, a little about who I am. I'm LaMonica Evans, a 24 year old commercial real estate advisor. I have been a State of Missouri licensed real estate agent for a little over 1 year now. Yes, I'm still relatively fresh into my career with a whole lot of learning & experience left to gain. However, in this year alone, I've grown quite a bit. I want to give my personal accounts and insight on what I've learned thus far and those things I may not have known that I wish I had.
– There are so many avenues of real estate… –
It's no surprise to me that I'm licensed in real estate, being that I've planned on involving myself in the industry for a while now. However, early on I just wasn't sure what aspect of this huge industry I wanted to pursue. There are so many avenues of real estate that you could very well become overwhelmed deciding on which facet you want to enter. Often times people find themselves exploring several different areas over the years.
So what are some of the various areas of real estate to explore?
Mortgage lending. These individuals usually work in a bank or possibly with a private firm. They will determine your credit-worthiness and what kinds of loans a borrower qualifies for. This can be a great business to get into. After building relationships with other movers & shakers in RE, business begins to grow gradually and can provide handsomely.
Investing. that makes a living off owning properties & then both selling & renting them out the tenants or other buyers. This can provide passive income later down the line as well as build substantial wealth through flipping.
Title officer. they assist in the transferring of ownership from one party to another. They research and confirm the clarity of title before it changes hands.
Appraising. giving their trusted expertise in property values after additions and improvements.
Real Estate Attorney. Duties include but aren't limited to creating transactional contracts. Some specialize in tax appeals, estate planning and probate law as a few examples.
Property management. Deals with properties and tenants, leasing out units and managing the properties repairs, maintenance, etc.
This is only a brief example of different careers. There are so many options out there at your disposal. I mean the opportunities are endless.
Nevertheless, I decided to enter the commercial side of sales. What exactly does a commercial agent do? Well in my line of work, I focus my expertise in working with businesses and high asset clientele that want to buy/sell and invest in big ticket properties. These properties include office buildings, apartment complexes, shopping centers, stores, restaurants golf courses and the like. On the opposite end is residential real estate. Residential deals with single family houses or multi family properties with 4 units or less.
Now, you're probably thinking, that's cool! Who wouldn't want to be in the line of work selling multi-million dollar buildings?! I ask myself the same, but then I remember how much time, effort and resources it actually takes to succeed in this space. It takes an extreme amount of leg work in real estate in general to get the ball rolling. You don't just come to the office, clock in for work and make money. You have to build connections, network, study, cold call, attend events, analyze deals, read your weight in paperwork, create sales funnels, and this isn't even an exhaustive list.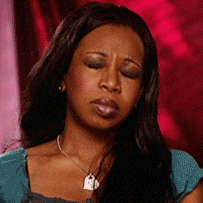 How did you get started?
Well there's an interesting story behind how I got my foot into real estate. So let me explain…
At one point in time as an undergrad I stumbled across a networking program on campus. The purpose of the program was to link upperclass students with seasoned professionals who've already weathered the storm and have become quite successful in their fields.
I had applied and was accepted into a mentoring program at my University, I had the awesome opportunity to be partnered with a digital marketing expert who owned his own marketing firm. We were able to build up a great mentoring relationship over a couple of months. During that time he found out I had an interest in well you name it, real estate.
Knowing this, he put me in contact with a buddy of his who had been in the industry for over 25 years. His friend had done everything from investing and selling, buying, brokering properties around the country and he was excited to meet up with me and learn about my goals.
– I knew I had to be readily prepared. –
We set up a meeting at Bread Co. one afternoon. He wanted to discuss goals and I wanted to potentially learn more about getting my foot into the business. I was nervous to say the least but this was such a grand opportunity. He had transacted millions of dollars in real estate deals throughout his career. I knew I had to be readily prepared. From there, I revamped my resume, put on my best business professional outfit and after an hour of meeting with one another he was sold. He loved my drive, ambition, and felt I had a great personality that would open many doors for me in the future.
He owned his own real estate brokerage firm and wanted me to become apart of it. And hey, well here I am 18 months later. That's sort of how I got my start. He's been holding my hand and helping me maneuver the waters ever since.
– Being in commercial is a beast of its own. –
Do you enjoy being in real estate?
I do enjoy it. Being in commercial is a beast of its own; it's wildly different than residential real estate. I'm learning a ton everyday. I'm constantly learning and meeting prestigious people. My broker has played a huge role and bringing me up to speed and making my transition comfortable. I owe him a lot, because he's made it much simpler for me. Because many agents go into this blindly.
I definitely see myself in this area for the long term. I do have other things I'm working on as far as business. However, real estate is a game that I enjoy. It's a tool that will allow me to make the powerful strides in the future.
RE does require quite a bit of conditioning on and off the court. What I mean by this is that from my experience and advice from my broker, I now know the importance of staying on top of what's current in the economy. Politics is a big subject, along with market analyses. I have to stay on top of these things, not just for the sake of business but I have to be educated and abreast of current news more for the people I interact with. Keep in mind, I'm brushing shoulders with people who have assets and massive portfolios. They've flipped properties, worked with big time bankers, signed contracts worth 7 figures or better. You have to be able to hold your own accordingly in this atmosphere.
Luckily for me, I'm already a nerd when it comes to this stuff, so I don't mind listening to NPR while I drive. Although, I do throw on a little 2 Chainz in between time. 🙂
What real estate goals do you have for the future?
I have many goals to hit in real estate career. Just like anyone else, I have monetary goals that I'm working toward but more importantly I want to develop the connections and capital become a big time player in my industry. I'm from Saint Louis, MO, a relatively medium sized metropolitan city. People have their opinions, but as a native from here who's out in the trenches canvassing the city regularly, I see how much this town is growing and prospering. There is so much potential all around. A major goal is to give back and help re develop some of the deteriorating areas of Saint Louis city. I want to put my people in a better position to build wealth for the generations to come.
What advice would you give someone looking to explore real estate as a career?
Make sure that you're passionate about real estate in some capacity. Have a real interest in what it is that you pursue, I advise this in any career field. Please don't just enter this industry because you think you can make loads of money. This is 100% commissioned based, meaning you HAVE to make sales in order to create income for yourself and for your family. Agents do not clock in, realtors don't get salaried and get paid just for doing a certain tasks. It takes, grit, dedication and persistence to succeed just as in any other sales position. It's you who brings in the dollars!
Talk to a few realtors and I'd advise calling a few different brokerages. Find out what makes them different and what they have to offer in order for you to succeed. Ask them questions about trainings, commission structure, how long agents tend to stick around with their office. You want to do your homework because there's plenty of options out there for you.
Having experience in sales could also be a plus. You can do like I did. Get a job in wireless sales; I sold cell phones and wireless service for Verizon & AT&T. See what I did? I entered sales at entry level, got my feet wet in sales and decided to graduate to something even greater.
– The more you know, the more you'll grow. –
In essence..
I do believe Real Estate is most definitely a rewarding place to be, especially for those who can hustle and make things happen. Sales is not a passive career to say the least but it can be a lucrative one if done right. This industry can chew you up and spit you out if you're not willing to grow and become the best at what you do. BUT I will say if you're willing to learn, develop skills and dedicate your all, you will prosper!
Even if you are in an industry that has nothing at all to do with Real Estate, it eventually becomes an area you'll have to explore. Whether its buying a home or maybe you'll want to invest and build wealth through owning properties. Real estate is a necessity one way or another. And the more you know, the more you'll grow.
I can't wait to see where this career will take me. Even with all of the trials ahead, I know it takes grit to roll with the big dogs and I'm ready for it!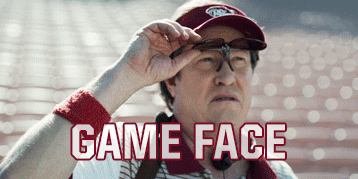 Check out my blog post on credit to learn more about building your score. Begin on your road to purchasing property. Credit is King.